Information Conversion Services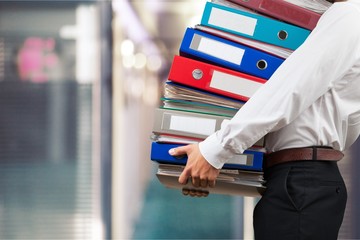 Scanning is a process by which a document (Primarily paper, although any medium can be used) is converted from a human-readable format to a computer-readable digital image file. These image can be stored on variety of media in various forms.
EDMS offers its expertise in scanning of documents and its storage. Documents can be scanned in B & W Colour or Grey Scale as the need may be.
Switching over to a digital filing system, enables your organization to be cost effective, save valuable real estate and lower the expenses on office products, staff for the maintenance and retrieval of physical files.
Switching over to a digital filing system will make your office more efficient, because you can share a document with your team while they are sitting at their desks. Your team can make changes to the document and return it to you quickly, instead of waiting for days to make changes to any document. 
Switching over to a digital filing system helps in the reduction for printing of paper by paperless filing system and minimising the impact on the environment. The organization moves one step ahead towards achievement of Green Initiative and preservation of nature.
4. Ease of communication:
Switching over to a digital filing system, it eases the mode of communication by retrieving the scan images on one click, emailing the scan images and request physical retrieval on demand. Images of vital records and disaster recovery plans can be eased. Unlike paper the quality of digital images is excellent, i.e., they can be used for generations.
Ability to use very high-density storage media.
Shorter retrieval time than hard copy when the images are well indexed.
Multiple users and access levels are possible.
Ease of information broadcasting.
Ease of use of imaged copies of records in vital records and disaster recovery plans.
Organizations that need to retrieve information efficiently during detection and departments
may find that using imaged records can assist in the effort
Digital images don't lose quality from generation to generation. Well made copies and derivatives can't be as good as the original images.
Purpose of Scanning at EDMS
EDMS scanning solutions increase efficiencies, and reduce costs, permitting clients to invest more of their time and budgets in their core business activities. Our document scanning services permits you to remove many filing cabinets and saves money as well as space.
By scanning of documents we will bring imaging projects into compliance with national and international standards.
We use different types of scanners to convert hard copy information to digital images.
We use Book Scanners, High end ADF Scanner Machines .
Below mentioned are the links to view the demo;
Courtesy Czure : http://Czur.com/support/et16plus#video
Courtesy Canon : https://www.youtube.com/watch?v=6H_fez4C6X0
Courtesy Fujitsu : http://YouTube.com/watch?v=9cjrPy7V7M